Stay on trend and stand out from the crowd with a set of contemporary business headshots.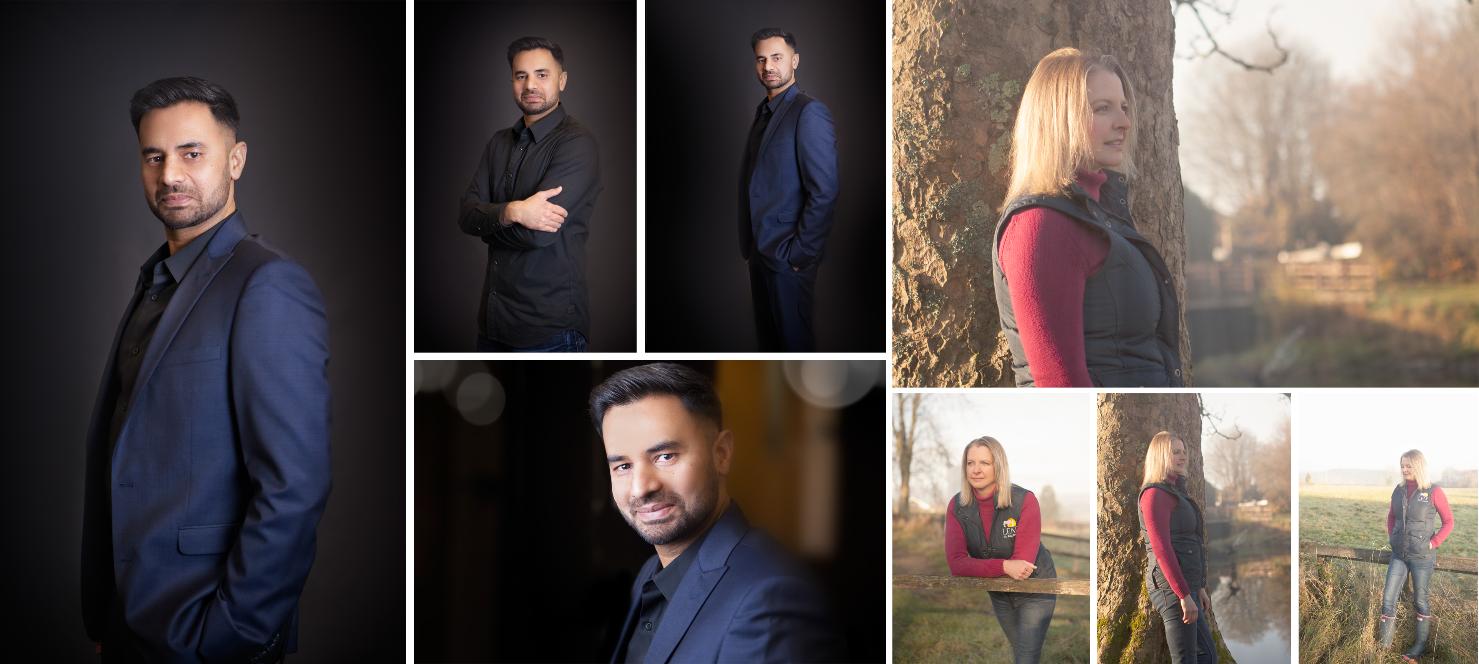 "When is a headshot not a headshot?"
Business headshots are moving away from the tired white background and its likeness to passport photos and corporate i.d. passes.
Those in the know are making their profiles pop with stylish dark backgrounds, environmental shots and even outdoor images. With the increased flexibility of online platforms, 3 quarter and full length shots are also gaining popularity alongside the traditional head and shoulders shot.
We're confident that you'll fall in love with the fresh, modern look of our signature style but of course, a white background is still an option for some of your shots - especially if it's a requirement for a particular website. In fact, every single session includes several different looks so that you can choose the right shot for the right platform and build your unique personal brand.